Project Sunshine is thrilled to welcome four new interns to our organization this summer! Each intern brings a unique perspective and passion toward our mission. Throughout their time with us, each intern will have the opportunity to bring in fresh ideas and collaborate with our various departments. With their enthusiasm and dedication, we are confident that Kemi, Claire, Alexa, and Naomi will make significant contributions to Project Sunshine. We are incredibly excited to have them on board with us!
Meet our interns
Kemi Bakare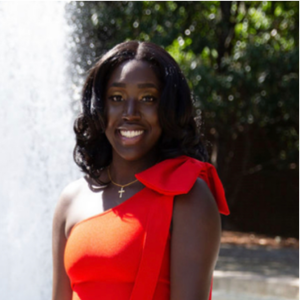 Kemi Bakare (she/her), International Programs Intern, has volunteered with Project Sunshine for over three years while being the Co-President for the Project Sunshine Chapter at the University of Georgia. She is a recent graduate and received a Bachelor of Science in Microbiology degree with a certificate in Health Disparities & Equity. 
Her aspirations are to work in the Public Health space and use her skills to promote health and wellness in vulnerable populations and beyond. Kemi is excited to pursue this as she obtains her master's in public health this fall. In her free time, she enjoys spending time with family and friends, watching softball, and exercising. She is excited to intern with Project Sunshine this summer and contribute to the mission internationally!
Childhood Fact: Kemi loves Christmas and her favorite gift she received as a kid was her Camp Rock dance mat! She can confidently sing-along to the entire soundtrack and bust out dance moves. She is also a big fan of Disney Channel's original movies and watches them periodically to this day.
Claire Borchers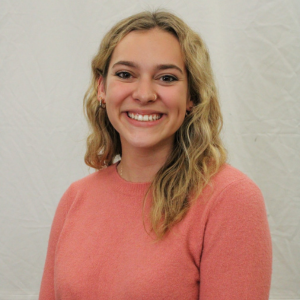 Claire Borchers (she/her), Corporate Partnerships Intern, is a rising senior at The University of Wisconsin-Madison studying Human Development and Family Studies with minors in Disability Rights and Services, LGBTQ+ Studies, and Gender and Women's Studies. Prior to her work with Project Sunshine, Claire raised money for The Respite Center through Humorology, Wisconsin's largest run student philanthropy organization, as well as for the social justice organization she founded, Every Voice Counts.
In her spare time, Claire enjoys volunteering in the Child Life program at Mount Sinai's Kravis Children's Hospital and looks forward to bringing play and joy to pediatric patients and their families at Project Sunshine.
Childhood Fact: Claire is a huge dog lover has had 5 dogs over the years. She just welcomed her new puppy, Bunny, into her family!
Alexa Nissim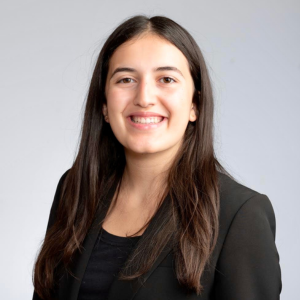 Alexa Nissim (she/her), Digital Marketing and Media Intern, is a rising sophomore at Boston University Questrom School of Business, concentrating on marketing and strategy and has always been passionate about helping others, especially children. She's worked with various charities and non-profit organizations and hopes to continue her philanthropic efforts with Project Sunshine as a Teleplay volunteer.
In her spare time, Alexa enjoys exploring the city of Boston and spending time with her friends and family. Alexa is returning to New York this summer as a Project Sunshine intern and looks forward to making a difference.
Childhood Fact: Alexa wanted to be an artist and would spend her afternoons painting and drawing - but don't expect to see any of her artwork at The Met anytime soon!
Naomi Weberman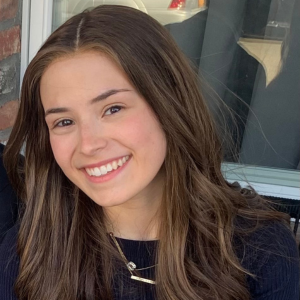 Naomi Weberman (she/her), Pediatric Experience Intern, is a rising senior at Queens College CUNY, majoring in Human Development and Family Science and minoring in Business and Liberal Arts. She's an aspiring Child Life Specialist and is currently volunteering in the Child Life departments at Mount Sinai Kravis Children's Hospital and Cohen's Children's Medical Center. Naomi finds it gratifying to bring joy and some sense of normalcy to children and their families while they are navigating difficult medical situations.
In her spare time, Naomi loves spending time with family, eating Carvel soft serve, cooking, and going on spontaneous adventures. She is excited to be a part of the Project Sunshine team! 
Childhood Fact: Naomi enjoyed playing sports from a young age, even if it meant being the only girl on her elementary school soccer team. Don't ask her to play now, it's been a while.