We're excited to welcome four talented summer interns who will be assisting our development, volunteer, marketing and communications, and international teams. Our interns will have the opportunity to learn the ins and outs of working in a volunteer-led organization and collaborate on various projects. We love their passion to bring play and joy to kids facing medical challenges, which is why they will make exceptional additions to the Project Sunshine team!
Meet our interns:
Program & Volunteer Intern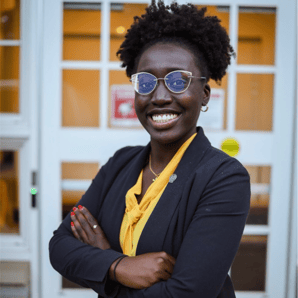 Kemi Bakare (she/her) has volunteered with Project Sunshine for over two years! She currently holds the position of Co-President for the Project Sunshine Chapter at the University of Georgia. She is a rising senior studying Microbiology with a certificate in Health Disparities & Equity. Her passion is to make sure every kid has a childhood which led her to pursue a career as a future pediatrician. When she's not studying, she enjoys traveling with family and friends, going to concerts, and exercising. Kemi is excited to join Project Sunshine to provide support for the kids and volunteers! 
Childhood Fact: Kemi participated in many sports including ballet, basketball, soccer, gymnastics, and track & field but softball was her favorite. Her dream is to attend the Summer Olympics one day and watch the softball tournament.
Corporate Partnerships Intern

Kenta K. Wu (he/him) is a rising second year student at Ohio State University, studying Communications with a minor in Non-Profit Management. He is an active, trained volunteer with the OSU Project Sunshine Chapter and enjoys his weekly opportunity of volunteering at the local Columbus Ronald McDonald House, making various arts and crafts projects with pediatric patients. Prior to his work with Project Sunshine, Kenta was involved in the fundraising for the Ohio State Alumni Association and helped constituents and Alumni discover ways to give back to an organization that best aligned with their values. In his spare time, he likes to watch movies, spend time with his cats, and try new ethnic foods in his hometown of Cincinnati.
Childhood Fact:  Kenta has had a deep passion for classical music since birth and grew up playing the violin every day. Both of his parents play in the Cincinnati Symphony Orchestra and had a large influence on his appreciation for the fine arts of the world. Ask him about Antonio Vivaldi! 
Marketing & Communications Intern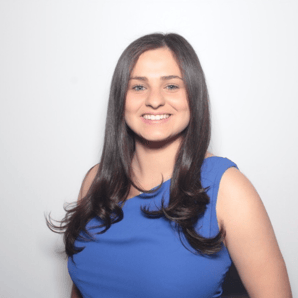 Lian Wolman (she/her) is a rising senior at Tulane University's, A.B. Freeman School of Business focusing on marketing and finance. She has always been passionate about helping others and worked closely with nonprofit organizations such as Shatterproof and Friendship Circle in high school. Lian recently returned from studying abroad in Madrid, Spain at ICADE Business School and is looking forward to her summer in New York with Project Sunshine.
Childhood fact: Lian loved playing soccer and basketball growing up and was a strong competitor because of her height and dedication. Even though her teammates grew just as tall as her in high school, she led the JV soccer and basketball teams to help win games!
International Programs Intern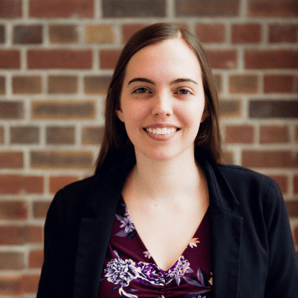 Mia Miller (she/her) is a rising fourth year student at Ohio State University, studying Globalization with a minor in Chinese and Business. Her passions include creating art, learning about new perspectives, and having a positive impact on others. Mia has always enjoyed working with the youth and international teams and is eager to join Project Sunshine and contribute to the mission.
Childhood Fact: Mia loved cooking and making meals for family. Whenever someone was sick or sad, she would make them carrot soup to help them feel better. The soup was just baby carrots in a bowl of water with a wooden spoon.