International Reach
Sending sunshine in Kenya
In Kenya, we host clinic-based programming in partnership with Bomu Hospital and its five satellite sites which include special events like World Tuberculosis Day, Global Handwashing Day, orphanage visits, monthly birthday parties, and our signature event, Youth Fun Days. We also run the Healthy Living Initiative where Community Health Volunteers, along with Project Sunshine volunteers, make home visits to teach about water, sanitation, and hygiene (WASH) including homes in last mile areas where families live more than 200 km away from the nearest clinic.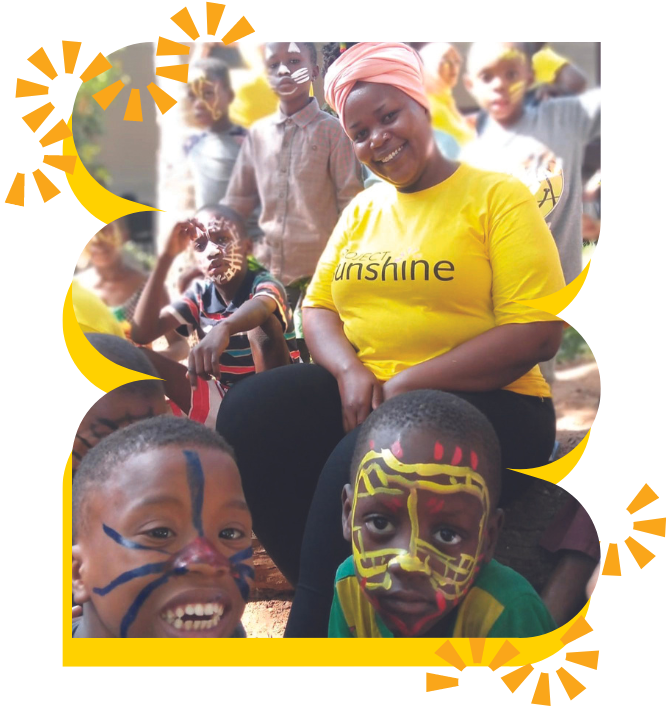 Thank you to our Supporters: Gilead Silences and the
Shokooh Foundation
Since 2006, Project Sunshine has played an integral role, in partnership with Bomu Hospital in Mombasa, Kenya and generously funded by Gilead Sciences and the Shokooh Foundation, in serving vulnerable children living with HIV and their families. In 2022 alone, we directly served nearly 50,000 children and families, 13,300 of which though our in-clinic programs. Delivered by trained Project Sunshine Volunteers, the in-clinic programs provide psychosocial and developmental support to thousands of children through creative arts activities and tutoring sessions with children who are missing school to be at the clinic.
In addition to our in-clinic programs, Project Sunshine Kenya runs the Healthy Living Initiative, where Community Health Volunteers travel to 'last mile' communities to deliver a special health lessons to children living with HIV who lack consistent access to healthcare. During the visits, volunteers use visual aids and lead interactive and play-based educational activities with the children, such as identifying standing water and bed net holes with brightly colored stickers that alert the family to the risk of mosquitoes. They model and reinforce positive practices for family members as well.
Project Sunshine Kenya volunteers organize and participate in community awareness events that serve their greater community. Events include HIV/AIDS Awareness Day, World TB Day, Global Handwashing Day, and Youth Fun Day at Bomu Hospital designed to make the hospital a less frightening place for pediatric patients.
Project Sunshine Kenya is in part generously funded by: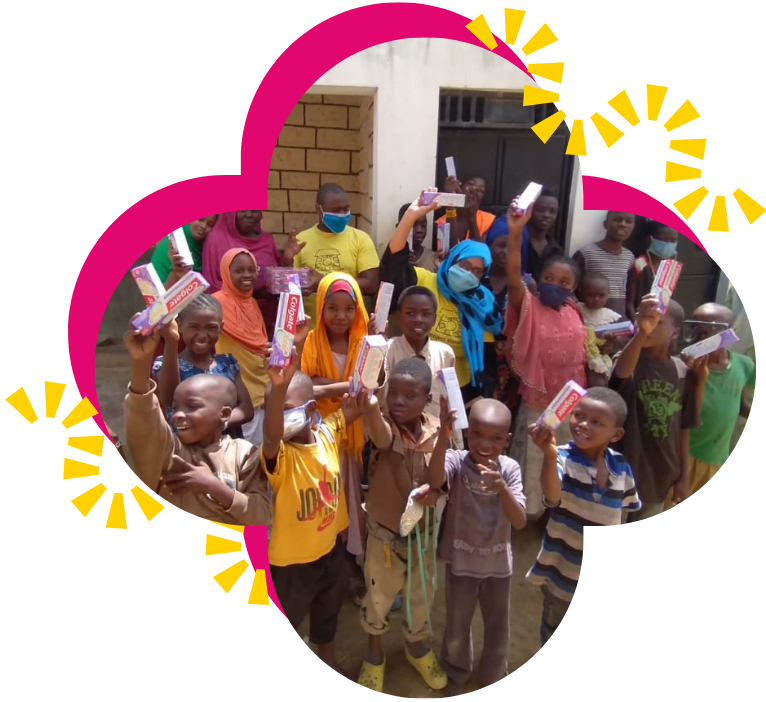 4,900
PATIENTS & FAMILIES SERVED