Our Programs
Live interactive play for children and families
Project Sunshine's virtual program is a live play experience via HIPAA-compliant video conferencing. Our volunteers meet children online for developmentally appropriate games and activity sessions. Since the inception of TelePlay, the program has served over 10,000 children and families. The flexible platform is allowing for expansion within various communities—for example, geographically distant families with children who have rare conditions.
This pandemic adaptation of Project Sunshine's signature programming remains a force for play-powered healing, reaching children facing medical challenges at home or in the hospital. Caregivers, medical staff, volunteers, and patients alike value TelePlay—the only program of its kind in the country—for its versatility and accessibility.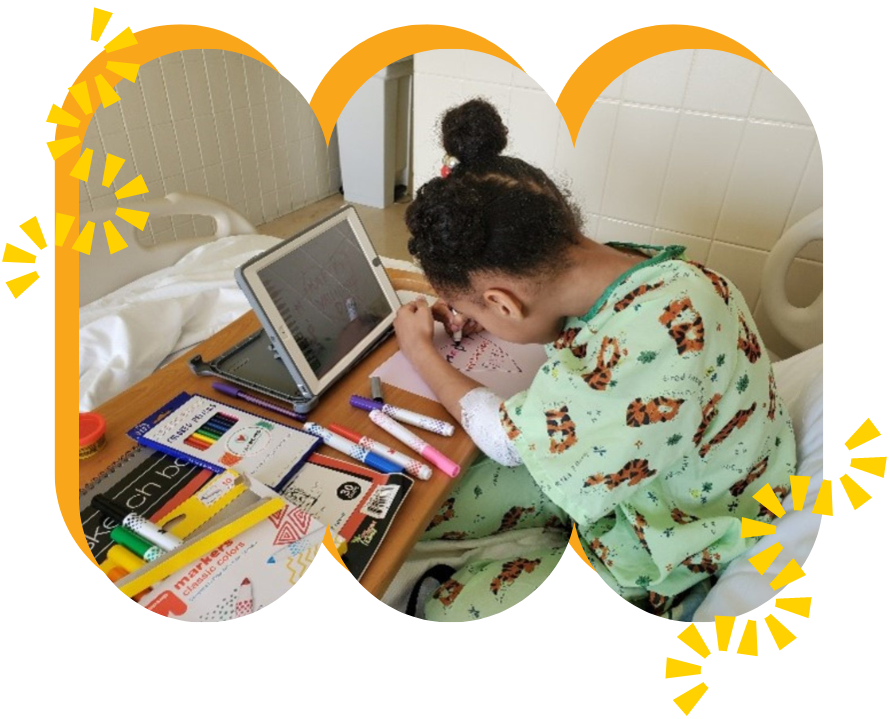 As a mom of four,
keeping my kids busy is a full time job. TelePlay allows me to relax with Ruby as she laughs and has fun with other kids. I just sign her in and the volunteers take it from there."

-Julie, Mom of Ruby
Become a Program Partner with Teleplay
Are you a hospital or nonprofit with pediatric patients who could benefit from Teleplay? Apply to become a Program Partner today.