Jo-Ann learned about Project Sunshine through a friend; after relocating from Miami to New York, she discovered it was the perfect way to find sunshine in her new city. She has since volunteered at three different events in medical facilities throughout New York City, spreading sunshine in several programs!
She also participated in a corporate event with bareMinerals because the brand champions "The Power of Good" throughout the company, their communities, and around the world; it goes beyond makeup. They are the first clean brand and they deliver natural, good-for-skin ingredients, that are free of harsh toxins. So, what better way than to do good with good products and help children and caregivers feel good?
As a corporate volunteer, Jo-Ann participated in the Project Sunshine Holiday 2018 Party at Brooklyn Hospital. The volunteers treated caregivers with bareMinerals clean and natural products, and spent their time engaging, playing, and smiling with kids. She said, "It was an unforgettable experience and a great team building event!"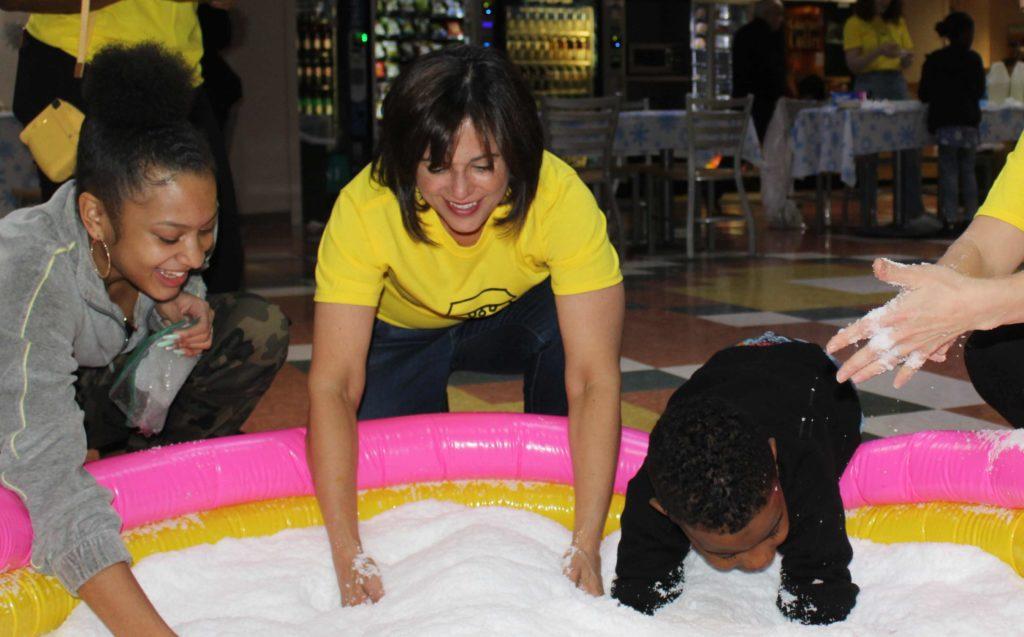 Project Sunshine has made a difference in her life because "after experiencing what the kids go through, I've learned to appreciate life much more and be thankful for what I have." Jo-Ann loves that Project Sunshine is capable of spreading sunshine, no matter what the circumstances.
Jo-Ann has seen Project Sunshine make a difference in the lives of others by helping the volunteers appreciate life, helping patients forget about what they are going through, and providing peace of mind to families and caregivers. It's no wonder Jo-Ann's mantra is: Smile, be good, do good, be compassionate, be respectful- and, last but not least, treat others like you want to be treated.
To find out more about our corporate volunteer opportunities, visit projectsunshine.org/volunteers/corporate.