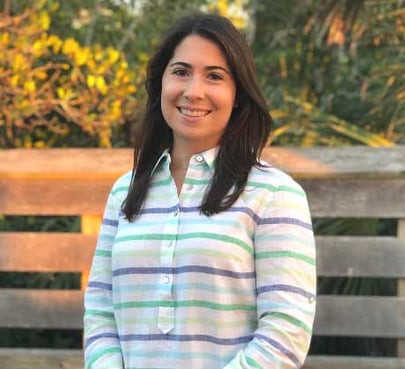 NEW YORK – Project Sunshine is thrilled to welcome Kaitlin Garzia as the new Director of Volunteer Engagement. Ms. Garzia previously served as a member of the Volunteer and Service Delivery team at the Girl Scouts of the USA, where she was responsible for driving strategy to design and implement sustainable volunteer delivery models. Prior to joining Girl Scouts, Ms. Garzia spent five years at NYC Service, a division of the New York City Mayor's Office. During her time at NYC Service, she oversaw all external relationships and managed the recruitment, placement and tracking of volunteers to NYC Service initiatives.
Ms. Garzia will begin her work at Project Sunshine on March 18 where, in this newly created position, she will provide the vision for and oversee the volunteer programs of Project Sunshine. Ms Garzia will expand Project Sunshine's infrastructure to promote growth and deepen engagement of all types of volunteers in innovative ways. Whitney Namm Pollack, Executive Director says," Kaitlin has committed her career to volunteerism and her enthusiasm for the power of volunteering is infectious. She will be an integral part of our leadership team, partner with our 18,000 volunteers and scale our growth."
Ms. Garzia continues a long history of volunteerism with her work at Project Sunshine. She started as an AmeriCorps VISTA volunteer, and has spent 10 years in the field developing strong volunteer programs for various organizations. She is eager to support the continued growth of Project Sunshine's volunteer program. "I'm excited to join the Project Sunshine team and am honored to have the opportunity to support volunteers who are so critical to ensuring pediatric patients laugh, play and experience joy."
Ms. Garzia received her Executive Master's in Public Administration from the Marxe School of Public and International Affairs at Baruch College and her BA in Political Science from Dickinson College.
About Project Sunshine
Project Sunshine is a New York City headquartered organization that addresses the psychosocial and developmental needs of pediatric patients and their families. Over 18,000 trained volunteers bring evidence-based, immersive programming to more than 150,000 children facing medical challenges and their families in 175 cities across the United States and in three international locations: Canada, Israel, and Kenya.
Volunteer-led programs provide opportunities for play, intellectual stimulation, and socialization – ensuring childhood remains a place of wonder. Programs are adapted to the strengths of each patient, family, and community to ensure recognition of their own agency and achieve behavioral and generational change. More information about Project Sunshine is available at www.projectsunshine.org.
Contact
Project Sunshine
media@projectsunshine.org