Sending Sunshine is a unique program that impacts pediatric patients while volunteering outside of the hospital.
Creative Arts & Crafts Kits are care packages used at medical centers when young patients face long hours of isolation, since family members and professionals cannot always be present. Kits include arts supplies for a child to construct a fun, themed craft.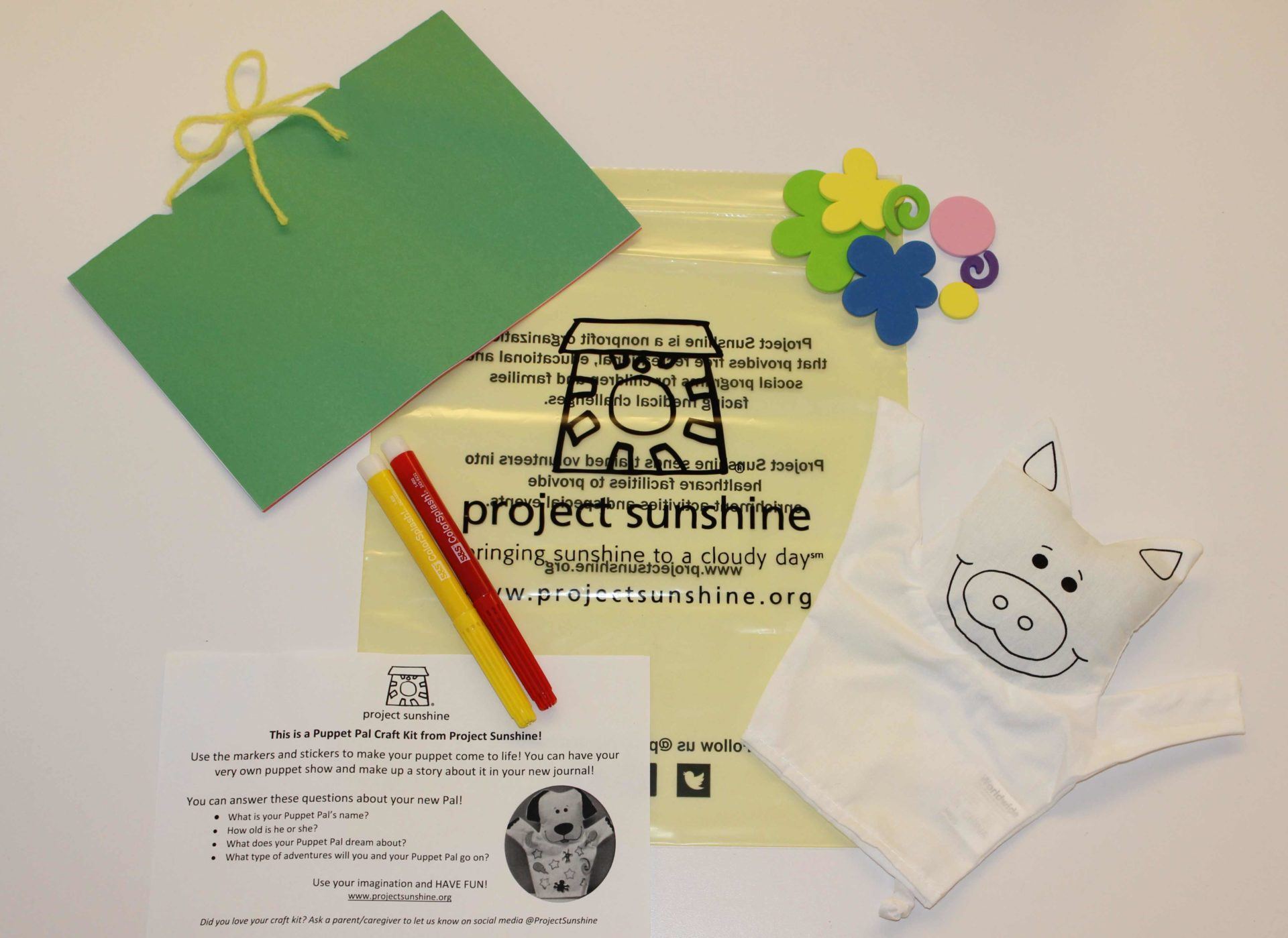 Surgi Buddies are plain, body-shaped dolls that young patients decorate, personalize, and use as a means of comfort. Sewn by volunteers, these stuffed buddies are distributed in hospitals, where they may be used by medical staff to demonstrate what will happen during an upcoming procedure. By allowing children to claim ownership of their treatment, Surgi Buddies can decrease a patient's anxiety, while also serving as surrogates and friends.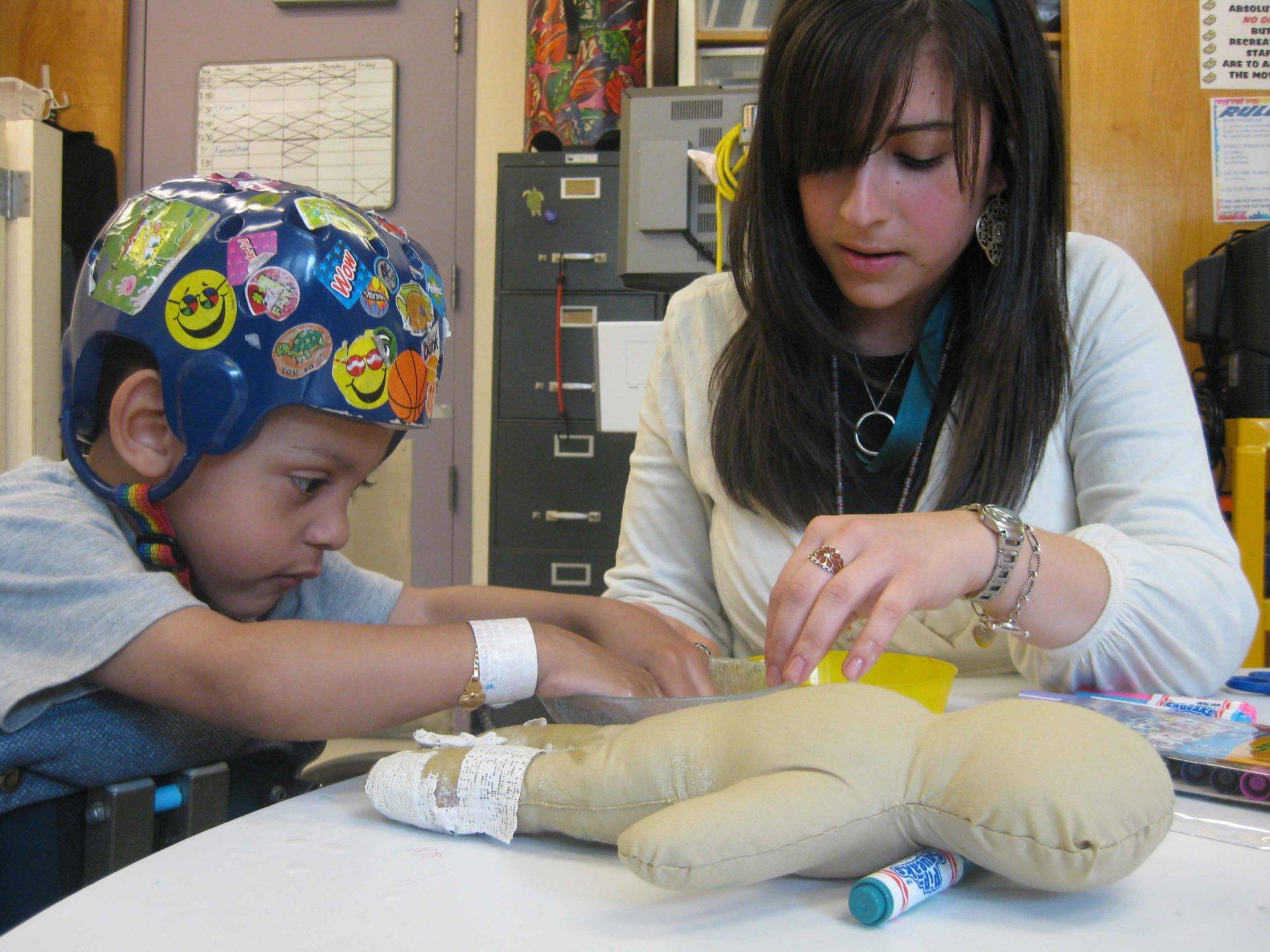 How it Works
Project Sunshine distributes materials to volunteer chapters. Our volunteers take these materials to compile them into individual kits or Surgi Buddies. These are then sent to hospitals and medical centers across the United States. Child Life Specialists and Social Workers hand them out to patients in need of distraction and often use them to develop rapport and ease tense situations.